Prix réduit !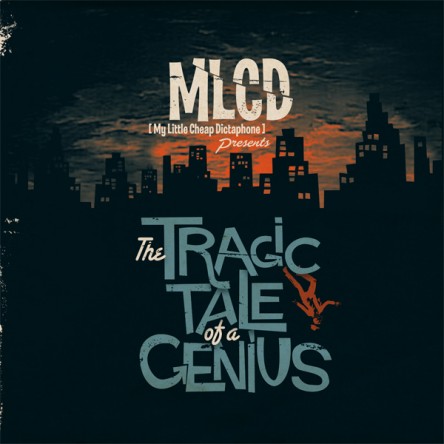 Afficher toutes les images
MLCD [My Little Cheap Dictaphone]
The tragic tale of a genius (édition vinyl)
MLCD, groupe rock belge élu « Artiste de l'année » et « Album de l'année » aux Octaves de la Musique (Victoires de la Musique belge), nous offre un concept-album ambitieux, sorte d'Opéra Pop Moderne.
Vinyle 33t. 13 titres. (p) 2010 MLCD. Licensed by AT(h)OME.
En stock
Hors stock
Tracklisting :
Side 1 :
1 - Overture
2 - Piano Waltz
3 - He's not there (feat. Ralph Mulder of Alamo Race Track)
4 - What are you waiting for (feat. Jonathan Donahue of Mercury Rev)
5 - My holy grail
6 - Shine on
7 - Slow me down (feat. Ralph Mulder of Alamo Race Track)
Side 2 :
8 - In my head (feat. Pall Jenkins of Black Heart Procession / 3mile pilot)
9 - What the devil says
10 - No self esteem
11 - The tragic tale of a genius
12 - A man with no soul
13 - Face to face